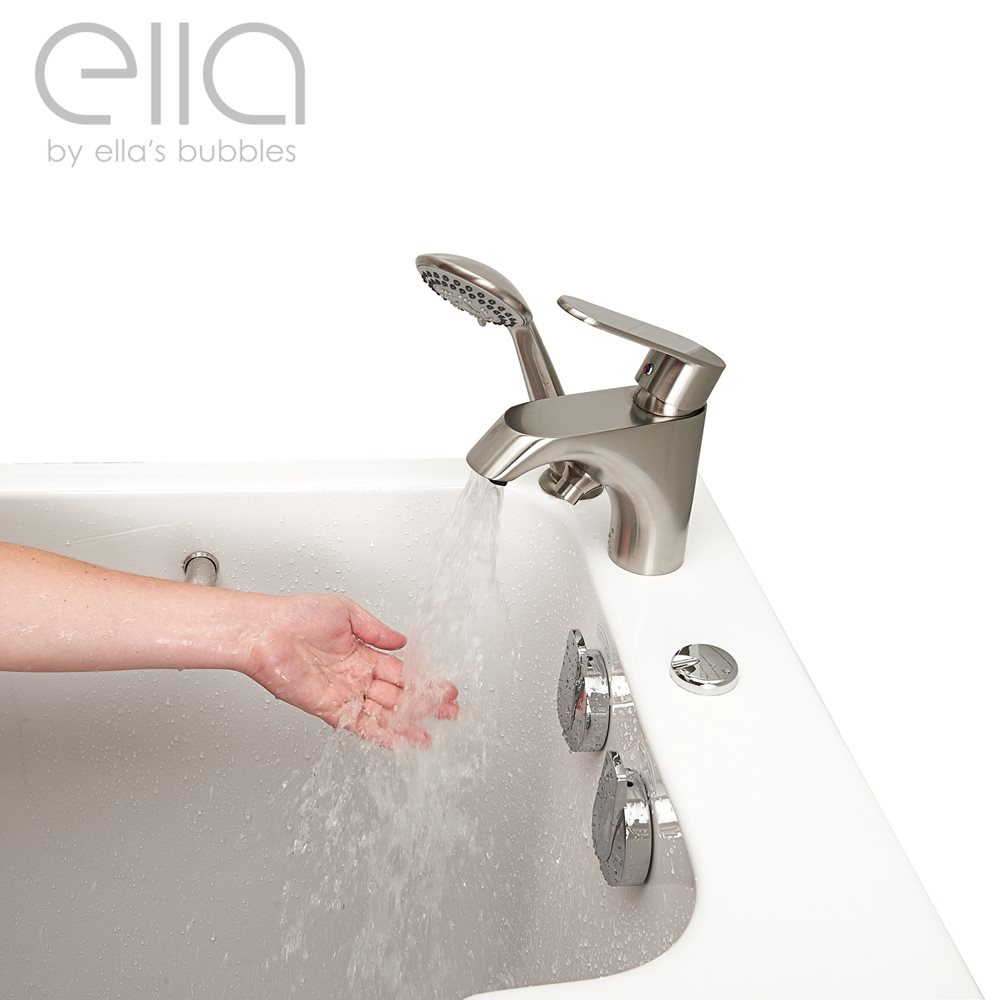 Ella 2 Piece Single Lever Fast Fill Faucet
The strategically designed 2-Piece fast-fill faucet has two (2) pieces: a mounted faucet and a pull out multi-functional hand shower. The lever to control the temperature of the water is included on the mounted faucet, as well as a button that can divert the water flow between the mounted faucet and hand mixer. The 2-Piece faucet has a fill rate of 16 GPM (gallons per minute), based on ideal plumbing conditions. The Ella 2pc Fast Fill Faucet comes standard with two 3/4″ braided-steal supply lines and a pull-out hand shower mixer with a 5′ stainless-steel hose. The multi-function pull-out hand mixer has 5 water flow settings for the ultimate shower experience.
NOTE: The hand shower is not designed to be attached to the wall. By doing so, the water could leak and cause damages. If you would like to attach the hand shower to the wall, please use a Hand Shower Extension Kit.
Features:
Single handle lever design
Flow Rate: 16 Gallons Per Minute (based on ideal in-home plumbing conditions)
Two (2) 3/4″ supply lines
Pull out hand shower with 5 settings and a 5′ braided hose
Material: Stainless Steel and Brass
Available Finishes: Chrome or Brushed Nickel
Frequently Bought Together